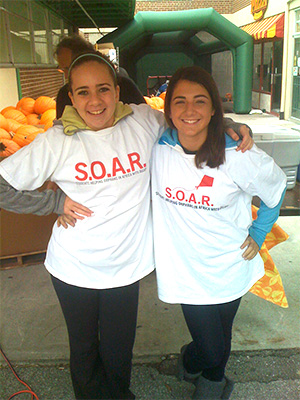 At Cousins Gourmet Market, we know that food has always been a magical key with the power to transcend age, culture, and boundaries of all kinds. Food has a special way of bringing people together and opening up new worlds of undiscovered tastes, friendships and goodwill.
That's why we've always felt a strong connection to the people and the world around us. It's also why we continue to find ways to give back to our customers and community each year. We supply food, home cooking and gift certificates for events ranging from neighbourhood church raffles and community barbeques to local hockey teams and school pumpkin carving contests. And as the world evolves into an international community, we've also started turning our attention to valuable causes such as The Stephen Lewis Foundation for orphans in Africa.
One of the highlights the year is our annual Food Sampling Night in the fall when we close down the shop and set up for an evening full of free food and new taste sensations in a relaxing atmosphere with several hundreds of our neighbours in the community.
The events we value and support change from year to year, but our appreciation for the community endures throughout the over 30 years we've been in business. At Cousin's Gourmet Market, we believe in the power of food to do good and bring people together.